Why choose Us
We provide our clients with the most up-to-date data and competitive solutions to their needs from our access to extensive research as well as information from some of the largest corporations in the world. We are also sensitive to cultural and global issues as we consult in North America, Asia, Africa, Australia, Europe, the Middle East and South America.
James & Stefania
We have a combined national and international retail training and consulting experience of over 70 years (and no, we don't look it!).
Others
At Dionco we are not alone. A network of resources for additional support and collaboration is available to us and our clients when needed whether the project is too big for us to handle or it requires a level of expertise we are lacking. Either way, when you hire us, it is us you get to work directly with you from the beginning to the end.
Founder & President
James Dion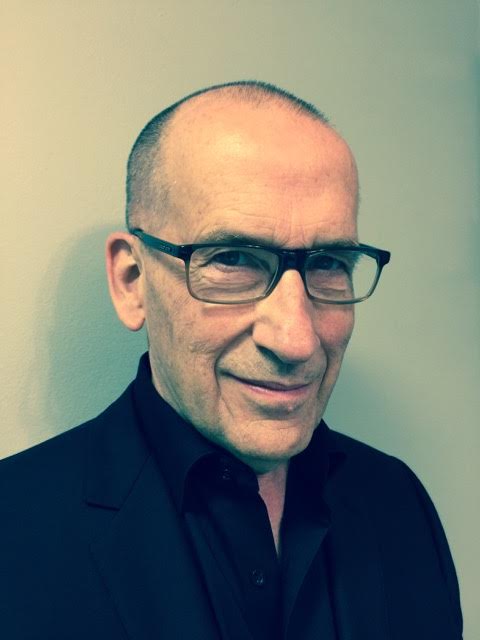 Download my printable Bio
Download my Introduction (for keynotes and workshops)
Download my Pictures
Download Dionco Logo
I am the founder and president of Chicago-based Dionco Inc. and an internationally known Retail Speaker and Retail Consultant.

I am also the Author of the best-sellers Retail Selling Ain't Brain Surgery, It's Twice As Hard, Start and Run a Retail Business and The Complete Idiot's Guide to Starting and Running a Retail Store.

I consult, train and speak on consumer trends, retail technology, data analytics, selling and service, retail merchandising and operations, marketing and leadership.

I have a BS, MS degree in Psychology from Chicago State University and a Ph.D. (abd) in Industrial Psychology from the Illinois Institute of Technology combined with over 45 years of progressive retail experience working at Sears, Levi Strauss and Gilmore Department Stores. I am one of the most sought after Retail Consultants and Retail Speakers in the US and internationally.

As a Retail Consultant, I have helped hundreds of retailers large and small successfully reposition their retail business, including The Ritz-Carlton Hotel Company, Harley-Davidson Motor Company, Hummer, Bata, The Hat Shack, and Living Well to name a few.

As a Retail Speaker, I have delivered hundreds of keynote speeches, seminars and workshops for some of the largest companies in the US and internationally. Companies like Microsoft, Maytag, Vestel (Turkey), IBM, Samsung, Intel, Honey-Baked Ham, Williams-Sonoma, The National Hockey League, ASICS, JDA, Swarovski, Macy's and others have all benefited from my insights on retail selling, merchandising, technology, and consumer trends. I am also a frequent Retail Speaker for leading associations, including the National Retail Federation, the Association of Golf Merchandisers, Narta (Australia), the National Shoe Retailers Association, the National Sporting Goods Association and many others. I was a faculty member in the MBA program at Harley-Davidson University and worked with Harley-Davidson dealers around the world for over 15 years.

I am a writer for hundreds of national and international trade magazines and a regular contributor at www.allexperts.com where I am consistently ranked at the top for my insights and practical advice.
Managing Partner & Senior Consultant
Stefania Pinton
I am the managing partner and senior consultant at Dionco Inc. My in-depth knowledge of the retail industry gained in over 25 years of working with some of the largest retail companies in the world along with my international background, have greatly contributed to making Dionco a firm of national as well as international standing.

My expertise covers a broad spectrum of strategic planning, concept development, and performance optimization in the areas of human resources, store operations, training and development.

Traveling and working internationally for over 20 years, I have been exposed to diverse culture and business practices which contributed to broadening my understanding of global business issues and opportunities.

At Dionco, I work on human resources management consulting, instructional material design and development, retail and consumer trends research as well as retail best practices research and market studies. Some of the clients I have helped include Sam's Wines & Spirits, Healthy Back, HoneyBaked Ham, The Harley-Davidson Motor Company, TitleMax, The Ritz-Carlton Hotel Company, Louisville Tile Distributors, Williams-Sonoma, Samsung, Intel, Nokia, M&M's World Stores, and Narta. I am also the webmaster of www.dionco.com and www.storecheckup.com.

Prior to joining Dionco Inc., I was the Director of International Training & Development for the Bata Shoe Organization headquartered in Toronto, Canada. Bata is the largest global footwear retail and manufacturing company with over 60 operating companies and over 4,700 company-owned retail stores.

I am a member of the NRF Retail Reference Center's AMAC Peer Review Group. I graduated from the University of Padova, Italy with a BS degree in English and French. I am fluent in Italian, French and Spanish.
What Clients Say
Retail Speaker James Dion will be making his record third appearance at the Running Event 2009. Retailers ask why we keep bringing him back, and I say 'because he's great'. Wouldn't you see Frank Sinatra or Bruce Springsteen more than once if you could? That's the way we feel about James Dion.
James Dion has a diverse skill set in that he has worked retail, manufacturing and operations. In his consultancy he has had invaluable experiences and exposure to a variety of business sectors. This is invaluable in establishing credibility as he understands the complexities of business and can relate to the challenges of his audiences.
James Dion is an excellent Retail Speaker and brings value to any event. His sessions are extremely well attended and highly rated on post-conference evaluations. We are continually asked to bring Jim back for another year. I have had Jim speak for me at Coverings for multiple years now and it is always a pleasure to work with him.
Retail Speaker and Retail Consultant James Dion is a consummate professional who is extremely knowledgeable in the worldwide retail industry. His experience, insights and enthusiasm for the subject matter he speaks on combined with a compelling delivery style make him an excellent choice as either a keynote speaker or consultant to any organization.
Stefania's firsthand retail experience enables her to develop and deliver fresh and practical solutions that work in the real-world. Stefania helped us to deliver a highly successful program for our stores that led to a sustained improvement in sales and customer service. Stefania's professionalism and ability to understand the needs of our organization were an asset and ensured the successful launch of this initiative.
James Dion not only brought a wonderful sales process to our retail organization, he completely changed how we look at our business and how we measure success at the store level. The thing that impressed me the most about Jim was his ability to come into our organization, quickly analyze and truly understand our business and culture and translate that into rich and relevant training for our organization.
If you want an audience to leave your event asking, 'when can we sign up for the next one?', James Dion is the one speaker who delivers. He has helped our clients understand the mindset of today's consumer, create better relationships with suppliers, improve pricing strategies, outwit the competition, and run their businesses to achieve greater profitability - all in a format that entertains and inspires. Retail Speaker Jim Dion will truly delight your audience and give them information they can take back to the workplace and use.
The Association of Golf Merchandisers has been honored to have Retail Speaker James Dion present retail education seminars at our annual conference for the past several years. The seminars presented have always been extremely professional and timely. The topics are well-received and he is consistently ranked 'excellent' in member evaluations. Jim has a unique manner in presenting information that inspires our members to examine their business practices, to embrace change and to become better and more profitable retailers.
James Dion brings a wealth of knowledge and experience in the retail industry. He's done a fantastic job of educating our Partners and our marketing/sales staff on the business issues faced by independent merchants. Retail Speaker and Retail Consultant James Dion is very professional and a pleasure to deal with. If you have to know the SMB retailer and the market, Jim's your man.
Jim, I consider you one of those rare individuals with the enviable ability to think 'beyond-the-norm' and your depth of understanding of the small, specialty retailer's world is second to none.
While Stefania was our Director of Human Resources for over 3 years, her extensive retail background contributed to expand her role within the company well beyond HR topics. As we were transitioning from a single store to a multi store operation, her experience working with large retail corporations was a major factor in helping us devise retail best practices that were competitive and allowed us to thrive.
Jim, Thank you for delivering an AWESOME series of Workshops! During my 8 years at Microsoft, this was one of the best training programs delivered to Microsoft reps and partners that I have seen. The workshop was incredibly insightful, interesting, and enjoyable! I hope there is an opportunity to work with you again sometime in the future.
Retail Speaker James Dion has developed and delivered training sessions at each level of our general management curriculum over the past several years. Participants consistently rate his sessions very highly. He demonstrates three key attributes that differentiate himself from many other speakers and which contribute to the success of his sessions: his content is always fresh, relevant and expert; his delivery is engaging and energetic.
I attended your presentation in September this year at Sydney Convention & Exhibition Centre, Darling Harbour, titled "The Twelve Worst Mistakes You Can Make in Buying and Using Retail Technology". Jim, I must sincerely thank you for the insight that you have given me. We are in the process of negotiating in regards to implementing our new POS and Accounting Solution and the knowledge gained from your presentation has been invaluable.
Workshop held Tuesday, May 19, 1998, in balmy Bloomington, Minnesota. Approximately 123 retail sales professionals representing Best Buy, Circuit City, CompUSA, Computer City, EBX, Electronics Boutique and GameSpot attended an exciting three hour presentation conducted by James Dion, author of Retail Selling Ain't Brain Surgery, It's Twice as Hard. The reviews have been excellent with ratings of 4.5 and 5.0.
As the director of communications (and webmaster) for MacGregor Golf, I found your presentations very enlightening and entertaining. I go to a lot of conferences, and you were as good as it gets as a speaker. Jim, if you ever need a recommendation, feel free to give me a ring. Thanks again.